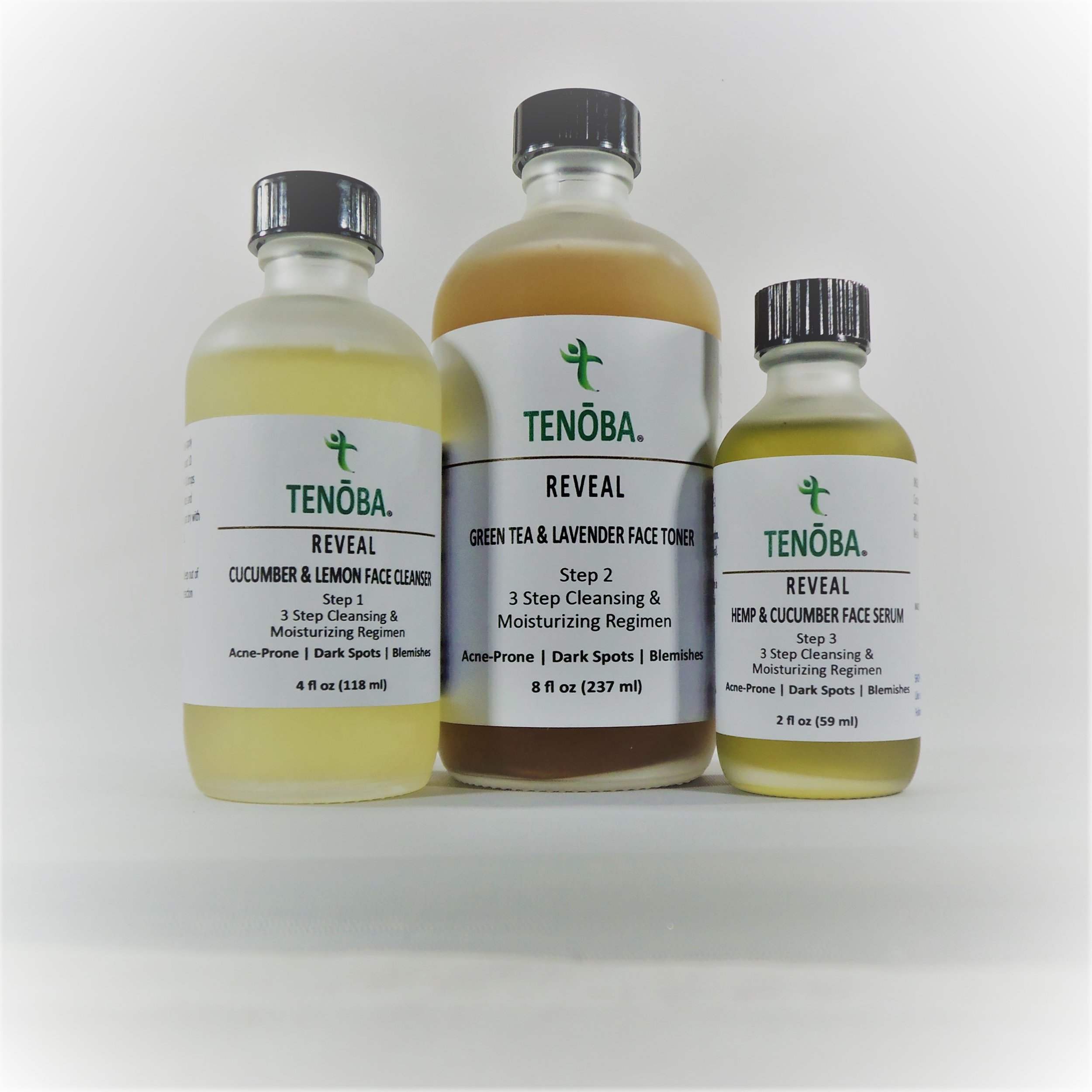 Auto Ship & Save
Face Nurturing System - Cleanser, Toner, & Serum (organic)
Subscribe to our auto-ship and save money and time! Your complete system will automatically ship every three months and you can cancel any time.
We are a certified Boutique Skincare Design and Aromatherapy trained company possessing the knowledge and experience required to assist you with your face cleansing and moisturizing needs.

Our 3 step face nurturing system consists of a 4 oz oil-based cleanser, 8 oz toner, and 2 oz moisturizing serum. We offer six different systems; all formulated with organic botanical and essential oils, organic teas, organic hydrosols, and other natural ingredients that are selected to address various skin concerns and types. The system gently cleanses, tones, and moisturizes the skin and does not leave a heavy or oily feel and will not clog the pores. They are also great at removing make-up and helping the skin appear more tone, refreshed, and beautiful. Our products are free of surfactants, parabens, phthalates, aluminum, and other harmful synthetic chemicals. You can see individual ingredients for each product by viewing the listings for the cleansers, toners, and serums. This system will last 60 days when used as directed.

We offer private, one-on-one consultations for those clients who have specific skin concerns they want to target. Consultations can be done in person for clients who live locally and via telephone or Skype for clients who live in other areas. To schedule your consultation, see the Facial System Consultation listing to make the purchase and receive the consultation form and instructions.

All products may be purchased separately at the individual listings. Purchasing the system saves you $5.00.
We also provide accompanying exfoliants, masks, herbal compresses, and hand-knitted exfoliating pads. See separate listings for these products.
Click on ADDITIONAL INFO to see additional photos and to LEAVE A REVIEW.