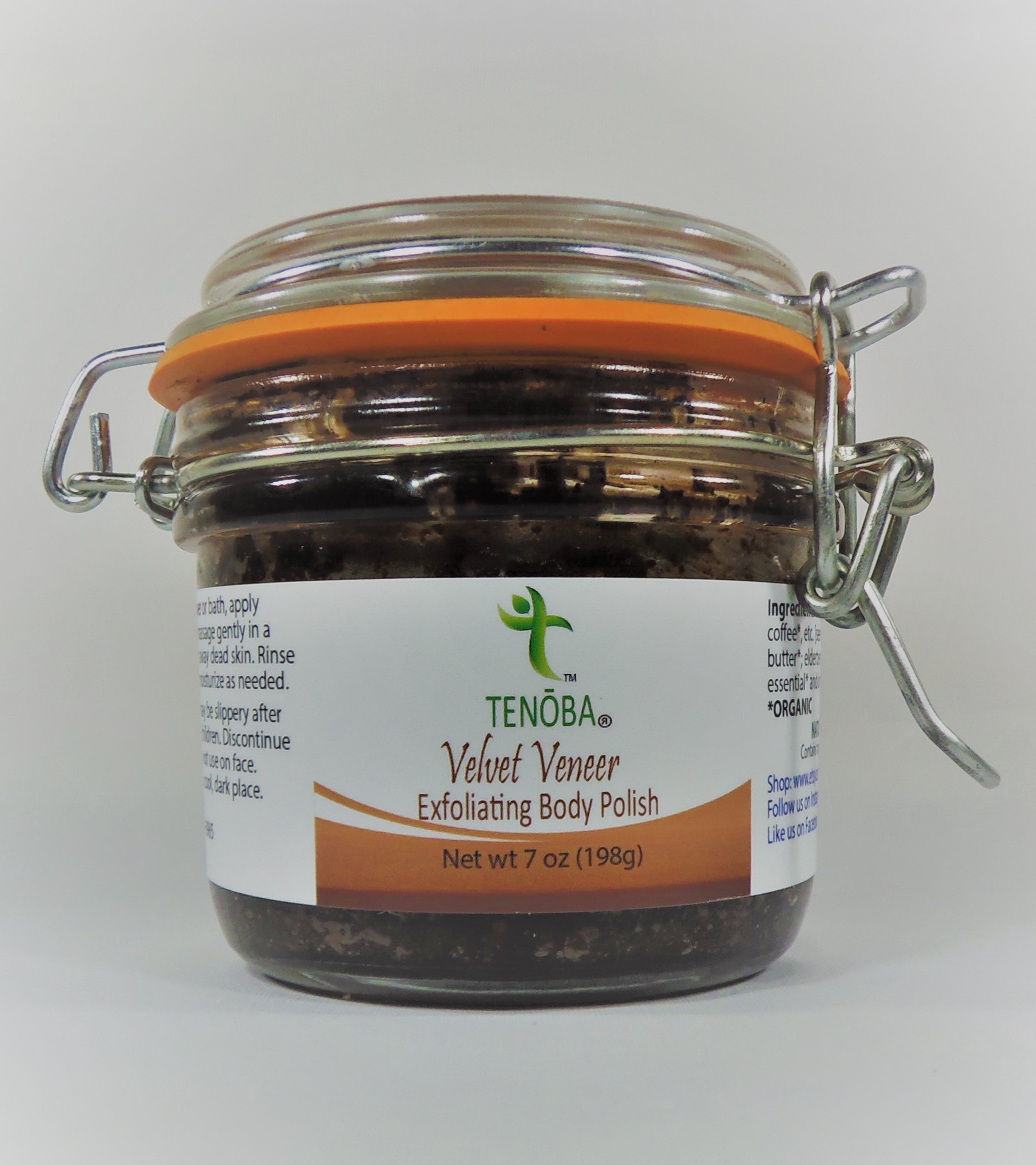 Shop
Body Scrub - Organic Coffee
Our exfoliating body polish is gentle on the skin, yet effectively sloughs away dead skin. It will leave your skin moisturized and feeling smooth and soft while smelling fantastic! Do not use on your face – it is too rough.
Coffee Grounds have the ideal consistency for creating the ultimate exfoliator, in addition to offering caffeic acid, which can assist with helping the skin look younger, firmer, and more supple. This natural exfoliant will assist with making rough, dry skin feel and look smooth and leaving it refreshed and re-energized.
This body polish is made of natural ingredients of organic sweet almond oil, organic shea butter, organic ground coffee, and elderberry extract. Our exfoliating body polish comes in a beautiful glass hermetic jar that is BPA-free.
We also offer organic cane sugar, organic jojoba meal, organic orange peel, Mediterranean sea salt, and pink Himalayan scrubs under separate listings.
Click on ADDITIONAL INFO to see additional photos and to LEAVE A REVIEW.