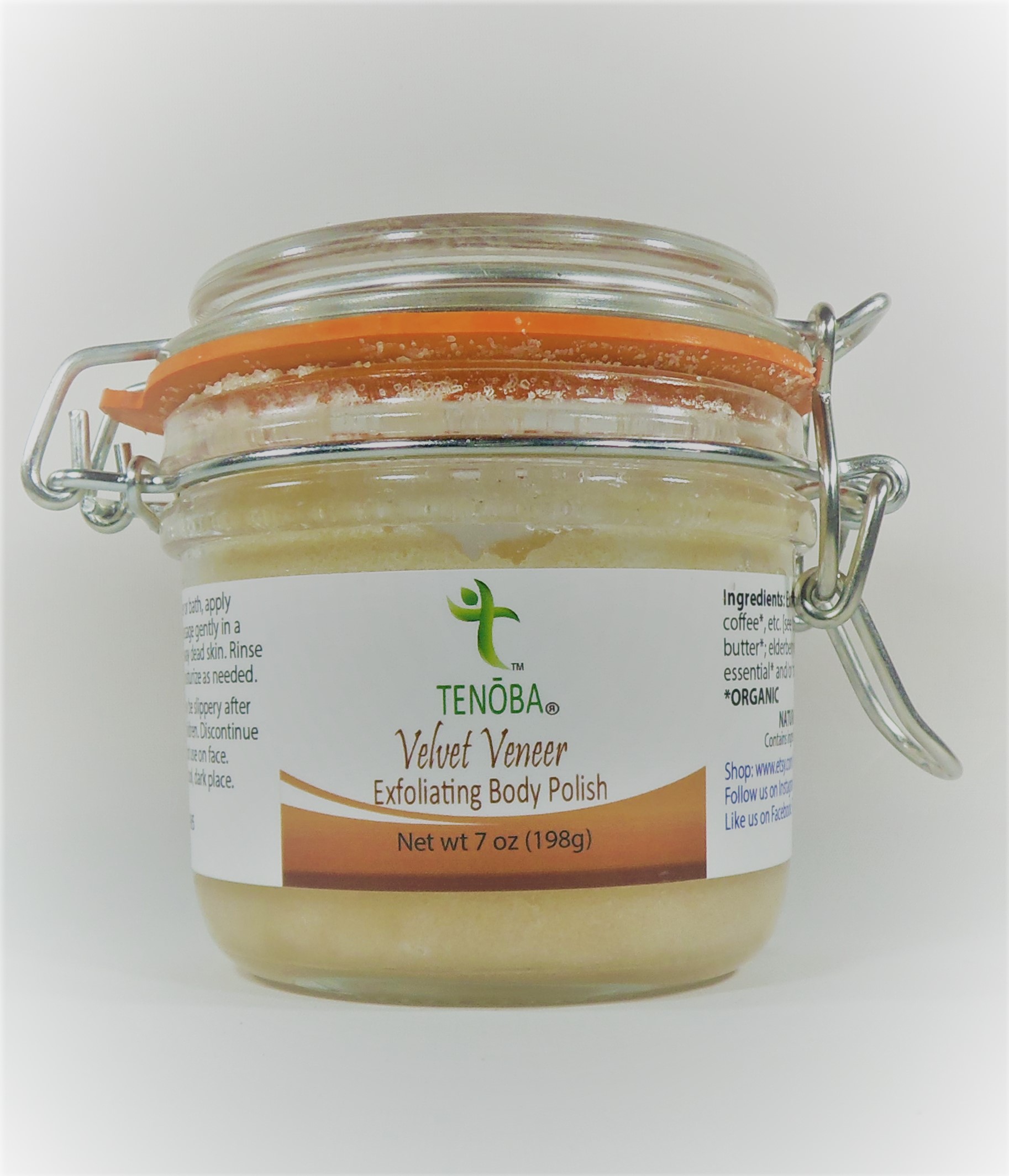 Shop
Body Scrub - Organic Cane Sugar
Our exfoliating body polish is gentle on the skin, yet effectively sloughs away dead skin. It will leave your skin moisturized and feeling smooth and soft while smelling fantastic! Do not use on your face - it is too rough.
Sugar scrubs are gentler than salt scrubs, because the sugar granule is round; and therefore, doesn't have the ability to "cut" the skin like salt may do. It's a far better choice for sensitive skin types. While sugar scrubs don't have the mineral benefits of salt scrubs, they are less drying. Sugar scrubs work to both condition and moisturize the skin.

This body polish is made of natural ingredients of organic sweet almond oil, organic shea butter, organic cane sugar, organic essential oils or natural fragrance oils, and elderberry extract. It comes in a wide variety of scents using either essential oils (indicated by an "EO") or natural, phthalate-free fragrance oils and is placed in a beautiful glass hermetic jar that is BPA-free. It is great paired with a matching whipped body crème, shea butter, perfume oil, scented oil, and/or beard oil.
See ADDITIONAL INFO for a description of the scents and to LEAVE A REVIEW.
We also offer organic jojoba meal, organic coffee, organic orange peel, pink Himalayan Salt, and Mediterranean sea salt scrubs under separate listings.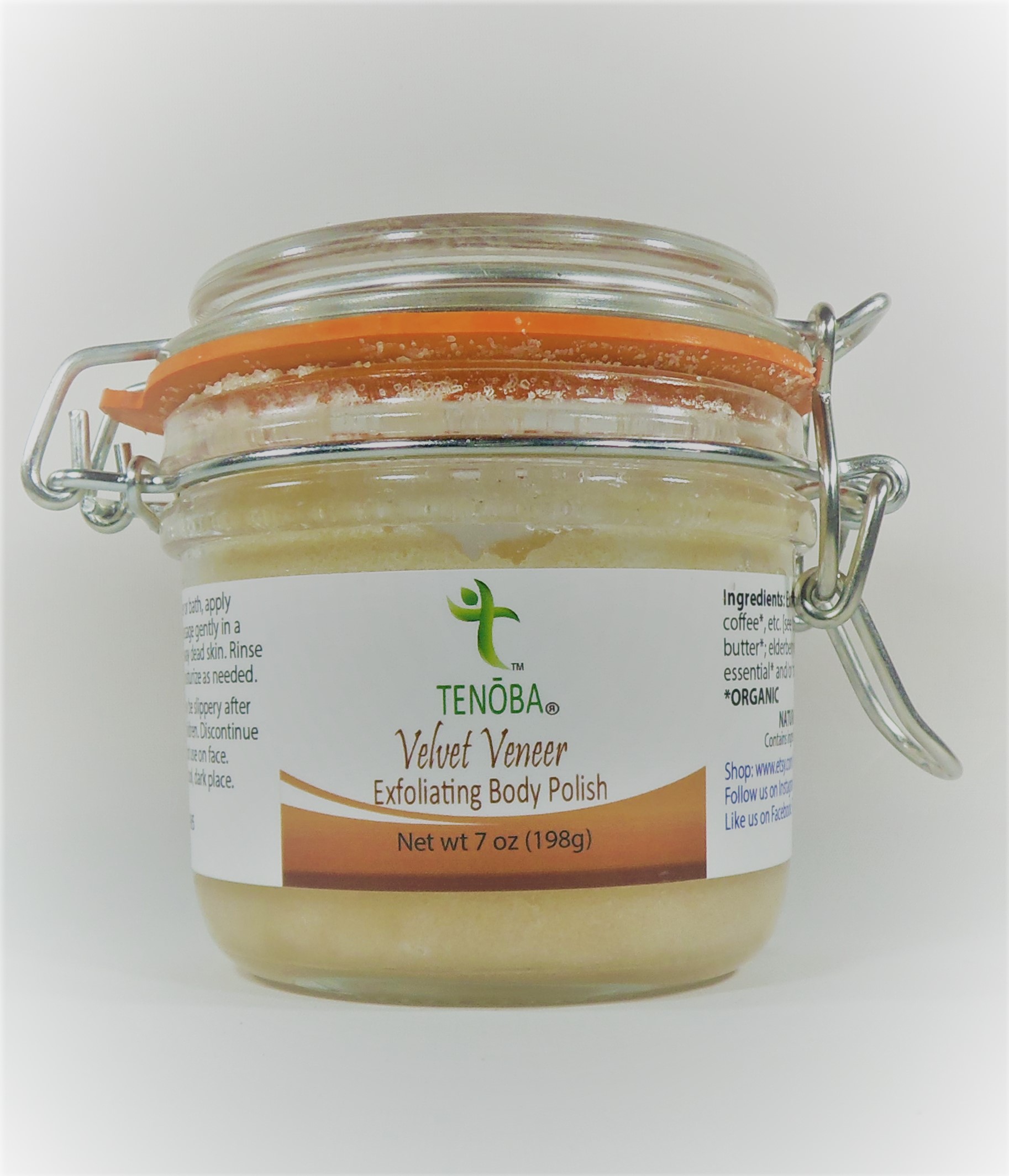 Additional Info
Fragrance Descriptions:
Barbershop - Heart notes of amber and rum with a light top note of musk and bay. Very nice, subtle fragrance.
Shaun - A bold, complex, masculine masterpiece with top notes of ginger, bergamot, cedarwood; middle notes of vetiver and black pepper; and base notes of sandalwood, patchouli, and pimento berry
Golden Sands - Soft notes of apple, black coconut, and cassis intertwined with jasmine, gardenia, and orange flowers, and finishing with sandalwood and Tonka bean. An excellent unisex scent.
Kani - Imagine fresh, clear, blue water infused with the crisp, clean citrus aroma of lime with a slight woody undertone of cedar. Makes a nice, unisex fragrance.
Tweed - Elegant, rich, sporty scent with notes of sandalwood, Florentine iris, herbaceous clover, French verbena, violet leaves, and ambergris. Very masculine.